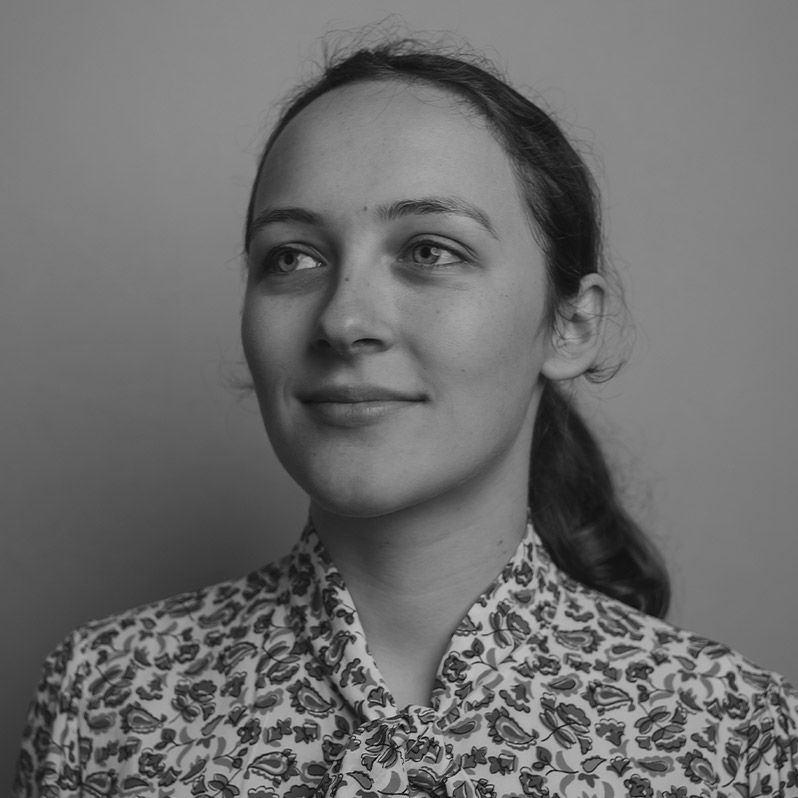 Flipchart Friday
The Principles of Damping
By Oceane Daoud
The Principles of Damping – In simple terms, damping is the ability of any object to dissipate energy.
One of the most common models that we use to represent damping is viscous damping, in which the damping force is directly proportional to the velocity of the damper. 
The two most used ways to quantify damping are the damping coefficient and the damping ratio.
When do we make use of damping?

Take a cantilever beam for example. A very watered-down representation of a monopile would be a cantilever beam. But another common example would just be pinning a ruler against a table and hitting it on the other end.
Most dynamic systems can be adequately modelled using a mass spring damper system. We can see that with our cantilever beam. You would represent it using a spring which stores potential energy, a mass which stores kinetic energy and the damper which dissipates energy.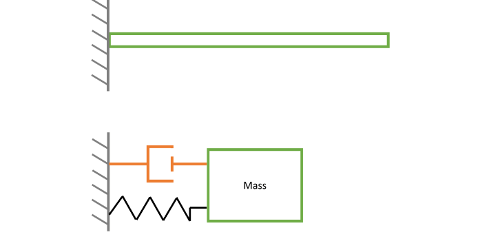 As shown above, the cantilever beam would be represented using a spring which stores potential energy, a mass which stores kinetic energy and the damper which dissipates energy.
This representation can be very useful to us as it allows us to determine steady state responses, natural frequency, and more importantly to us, resonant frequency of a system.
The inclusion of damping in our models is very important as it affects long term behaviour, and more specifically fatigue. One of the aspects in which we can observe this is by looking at the response of the system at resonance. When you have very low damping ratios, you get high oscillations when your system oscillates at a frequency that approaches resonant frequency.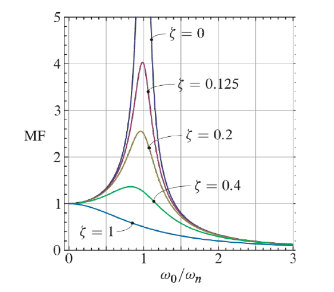 If you were to add damping to the same system, you would observe a much smaller oscillation around resonant frequency.
 If you were to apply a transverse load to your cantilever beam and then release it, your system would enter a state of free vibration. Its response to this free vibration would depend on the amount of damping that your system has.
 If your damping ratio was inferior to one, your system would oscillate around its steady state before settling down. In cases where the damping ratio is superior or equal to one. Your system would simply reach that steady state and settle at a lesser or greater rate.
 It is worth noting that these two cases occur very rarely when it comes to wind turbine foundations.
It's important to remember that damping is everywhere. Whether it be structural damping, frictional damping, or even the use of active or passive dampers, you would include in your system purposefully.
If you omit damping in your calculations or try to neglect it, you might end up with erroneous results.
Empire specialists can effectively and efficiently assist with your offshore wind project. To find out more, please get in touch with the team at Empire Engineering.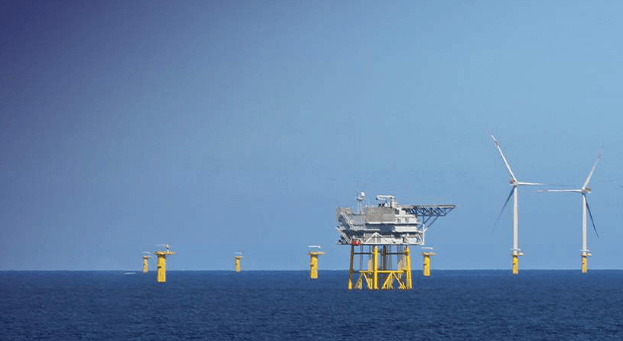 A look at two of the most common construction materials in offshore wind foundations, steel and concrete.