Empire Engineering worked with EDF Renewable Energy UK to support the Engineering Manager on the                                      Neart na Gaoithe project.  
The Neart na Gaoithe (NnG) offshore wind farm will be located 15.5 km off the Fife coast and covers an area of approximately 105 km2. EDF Renewables UK acquired the project in May 2018 as part of a competitive bidding process. 
The project has the potential to generate 450MW of renewable energy and will offset over 400,000 tonnes of CO2 emissions each year.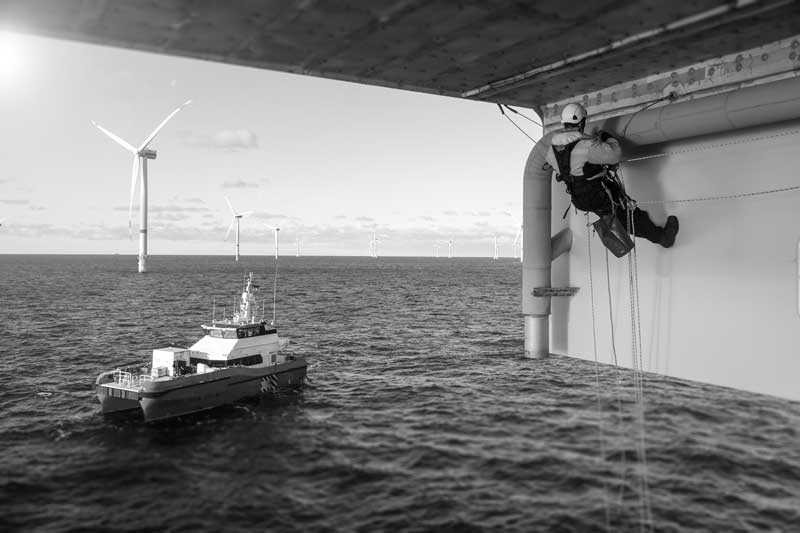 Supporting the Project Development
In early 2018 EDF Renewable Energy UK took over the NnG projct from Mainstream Renewable Power and was in the process of undertaking Technology Transfer. 
It was at this point that Empire Engineering were approached by EDF. After an initial 6 week engagement, it quickly became clear that long term support would be needed in order for the project to reach a successful conclusion. The Empire Engineering involvement was extended to nearly 12 months in total.
The role for Empire Engineering was to support the Engineering Project Manager across a range of responsibilities including:
WTG Foundations 
Substation Foundations
Increasing WTG capacity
Renewing consent requirements
Compiling project financials prior to tendering.
An early focus was on the interpretation of a large volume of MRP documents on site specific geotechnical and marine assessments, WTG, Substation and Foundation structural requirements and specifications. The project progressed further to preparation of technical scope for ITT covering packages for Pre-Construction Agreement (PCA – pre-EPCI phase), providing the clarifications to tenderers, evaluation of ITT proposals and advising the Project Management.
The PCA included the selection of two PCA EPCI Contractors from the prospective four submissions. The role also involved support to WTG package and TSA in selection between the two 7+ MW WTG Suppliers and to EIA-Consent department in determining the optimum Hub Heights for the NnG wind farm.  
Complete Project Management
Empire Engineering liaised with the selected WTG supplier and with NnG Technical management to explain the ILA process and work out the overall time scale in order to meet the targeted FID date. 
A latter part of the role was concerned with review of the Foundation Contractors Design Basis  along with Design Briefs and initial concept level design reports.
Another part of the project was to assist in evaluation of the IVB tendering process.  
Neart na Gaoithe, A Successful P

artnership
Empire Engineering were able to work alongside the Engineering Project Manager on the NnG project to ensure that all project requirement, financials and time lines were delivered successfully. 
Our experience in the field meant that we were able to step into the project and assist with the development and ensure that everything ran smoothly. 
"Many thanks for all your hard work and stepping into the breach to support the project at a very difficult time."
Peter McCusker, Engineering/Project Manager – NnG, EDF-RE UK