Package Management Foundations and Offshore Substation

 



LES EOLIENNES EN MER SERVICES (LEMS) 
Les Eoliennes en Mer Services engaged Empire Engineering to manage the foundations package and the offshore substation package of both the Dieppe & Le Tréport and Iles d'Yeu & de Noirmoutier wind farms.  
The Dieppe & Le Tréport and Iles d'Yeu & de Noirmoutier are two wind farms currently under development by Les Eoliennes en Mer Services (LEMS), a Joint Venture company created by Ocean Winds (Engie-EDPR), Sumitomo, and La Caisse de Dépôts. These two pojects were awarded by the French government to LEMS in June 2014 as part of the French Tender #3 (AO3). 
The first project Dieppe & Le Tréport (TRE), is located about 16 km off the coastal towns of Dieppe and Le Tréport, Normandy, France, in water depth ranging from 14 to 24 m. It will be composed of 62-off 8 MW Siemens-Gamesa wind turbines. 
The second project Iles d'Yeu & de Noirmoutier (NOY), is located 12 km off the Yeu island and 17 km off the Noirmoutier island, West of Saint Nazaire in the Atlantic sea, in water depth ranging from 19 m to 36 m. It will be composed of the same number and type of wind turbines as TRE project. 
Both projects are 496 MW capacity each.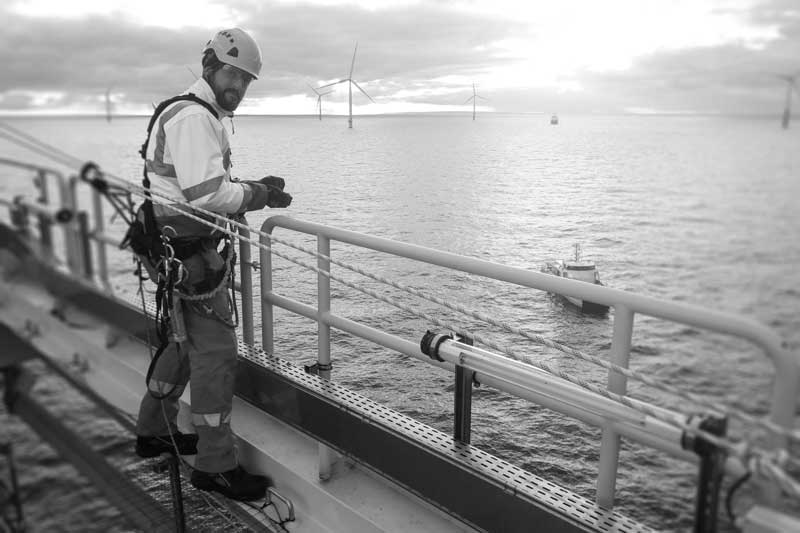 Development of an RFP process
Empire was contracted by LEMS in November 2017.  Empire's role began with the preparation of the Request for Proposal (RFP) for EPCI scope towards Foundations Contractor. Once the RFP had been sent the following steps were to assess, clarify, rank, and propose a short-list of Tenderers to the Board. 
The main challenge was to develop from scratch an entire RFP process from the development of Employer's requirements all the way to Contractor's selection.   
Empire's Eric Paya was fully integrated in the TRE and NOY project team, supported by LEMS' discipline experts, and coordinating the work with the different departments: Commercial, QHSE, Legal, Project Controls & Risk, and Finance. 
"Eric's attitude was very positive, particularly his professionalism in very difficult circumstances."
Henry Valibus, Former Technical Director, LEMS.
Offshore substation package (OSS)
A few months later, the Project required support on the offshore substation package (OSS). Consequently, Eric was requested to transfer from the foundations package to the OSS package acting as deputy package manager. 
The task on the OSS package was similar than the foundations package, i.e. prepare, send and coordinate an RFP for EPCI contract. The results of this tender were quite the project expected and it was decided to perform further internal assessments of contracting strategies, looking at specific aspects of schedule, costs, and technical performance.
A lean design approach was taken by the project, leading to the development of so-called "lean" or "functional" Employer Requirements. This work has been coordinated and carried out by Empire Engineering, allowing the Projects to achieve further cost reduction. 
"We highly appreciate your support in the project. It's great to have you in the team."
Michael Klingele, Former EPCI Director, LEMS 
Empire Engineering has allowed LEMS to stay on track and the project team to de-risk the contracting strategy put in place by the Board. 
Result 1
Developed from scratch a complete Request for Proposal process, from needs definition all the way to Contractor selection. 
Result 2
Developed "lean" Functional Employer Requirements allowing simpler design and further cost reductions.