Empire Engineering Opens a Beijing Office
We are thrilled to announce the official opening of our Beijing office. The office is headed up by Chief Representative, Shen Cao and located in Haidian District, Beijing's educational and technological centre.
Empire Engineering is a rapidly growing business and we have already opened new offices in Edinburgh, Sheffield and Marseilles in 2022. This marks a major milestone for further international expansion.  As well as working within the Chinese-European supply chain for major offshore wind projects.
The Beijing office provides Empire Engineering and our clients with a physical base from which to conduct business in the local market.
The Beijing office is initially staffed by Shen Cao, with plans for further expansion in the near future. As a business, we aim to open several global offices over the coming years.
Karl Davis, Managing Director at Empire Engineering says:
"I'm excited to welcome Shen to the team and to open our first regional office. China is exciting for Empire Engineering in a number of ways. Firstly, the local market pipeline for Offshore Wind is the biggest in the world with many Gigawatts planned over the coming decade. But more than that, with the increasing global spotlight on Offshore Wind as the key solution for net zero, combined with the renewed focus on energy security in Western Europe, the Chinese supply chain is set to play a key role in realising projects closer to home."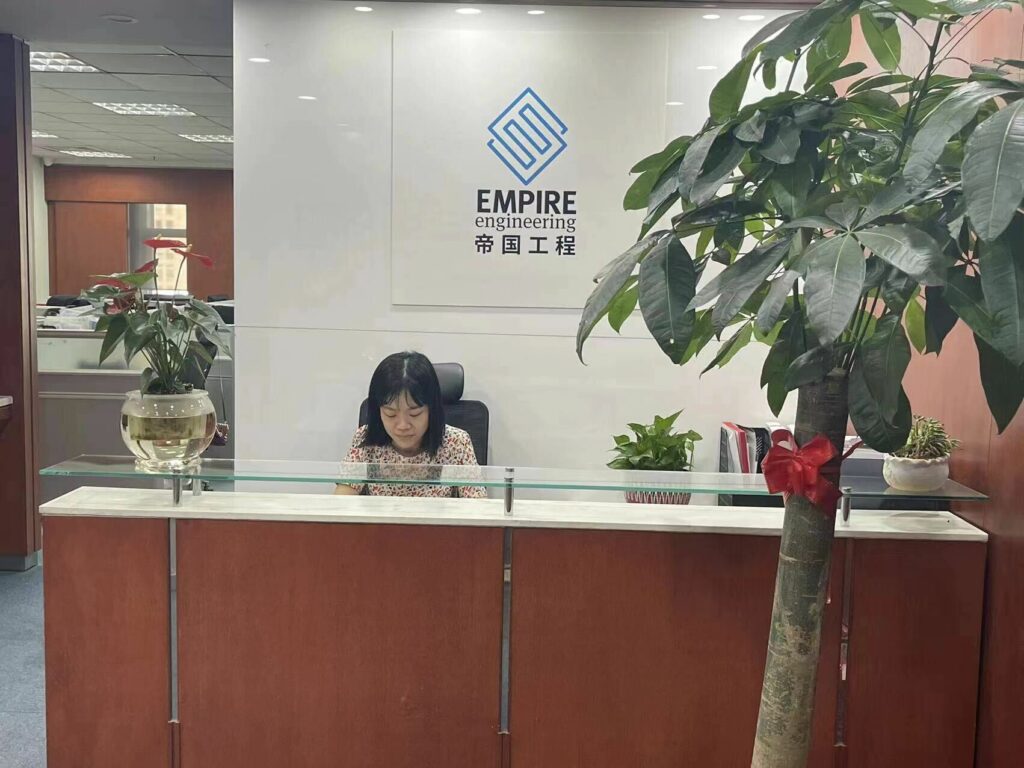 Aaron Du, Partner at Empire Engineering says:
"Working in the China offshore wind market gives Empire Engineering a competitive advantage. We now have both access to and a good understanding of local supply chain companies.  These companies are experienced in the scale and scope required for large Offshore Wind projects globally."
Shen Cao, Chief Representative at Empire Engineering China says:
"I'm looking forward to working with Karl and all of the team at Empire. I have already had significant local interest in Empire Engineering and we are expecting to be running our first commercial projects by September 2022."
The Empire Approach
Empire are an engineering consultancy supporting the offshore wind industry with advice, insight and technical know-how. Our purpose is to give confidence by simplifying complexity. Our niche is offshore wind foundations and support structures in renewables.
We take a collaborative approach with our clients focusing on six key values – dedication, reliability, clear communication, passion, keeping things simple, and approachability.
As we look to the years ahead, the global commitment towards net zero emissions places yet more importance on the need to deliver renewable energy at the macro scale. At Empire, we are committed to providing the expert support and advice that is needed to achieve a collective vision.
Talk with a specialist
We've been a part of some of the worlds most exciting and
complicated projects in offshore wind.
If you need more eyes, brains and hands, we're ready to help.
Empire specialists can effectively and efficiently assist with your offshore wind project. To find out more, please get in touch with the team at Empire Engineering.