By Karl Davis.

Throughout the Autumn, here at Empire Engineering we have been hosting the second series of our Tech Sessions webinars. I am immensely proud of my team for putting on the programme and creating a forum for genuine debate and sharing of knowledge.
Our season finale was a real high point. The panel discussed Emerging Markets in the offshore wind industry, in terms of both businesses and countries that are scaling up to meet the demands being placed on us by the global climate crisis.
Special thanks as always to our panel of experts – Mark Leybourne from The World Bank, William Cleverly from AqualisBraemar LOC Group and Úna Brosnan from Mainstream Renewable Power who joined Empire Engineering's Aaron Zigeng DU.
Overall, the panel were optimistic about the future and excited to be part of this fast moving industry. And while there are certainly some exciting projects and developments evolving, the issue of bottle necks in terms of capacity to meet production and skills shortages is still a real threat to the pace of development.
I would also like to extend my gratitude to our generous sponsors for this Series – ITH Bolting Technology and Sif Group.
We plan to give the Tech Sessions a little bit of time off for the next few months. My team are now in event preparation mode as we look forward to hosting the second Foundation Ex conference in Bristol on the 10th of May 2022. We would be delighted if you can join us.
If you missed the session or would like to watch it again you can do so here.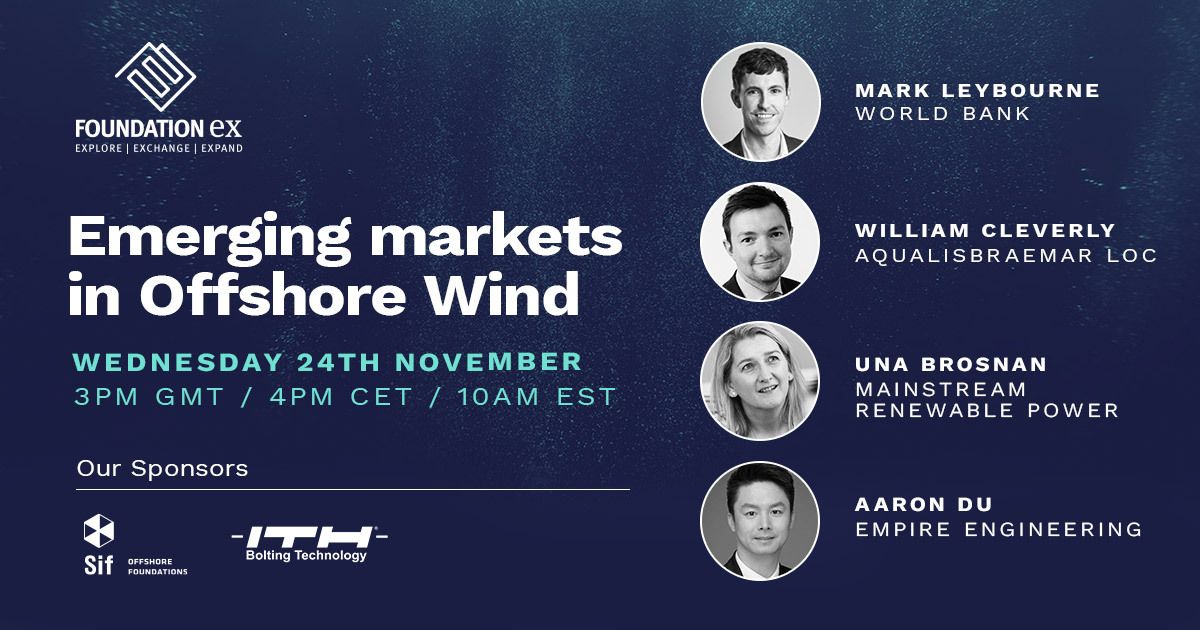 Talk with a specialist
We've been a part of some of the worlds most exciting and
complicated projects in offshore wind.
If you need more eyes, brains and hands, we're ready to help.