Empire Engineering is delighted to have Benoît Brière join our team this month. As an engineer with training in aerospace engineering and naval architecture, he's been involved with floating offshore wind foundation design for over a decade already. Besides his skills and his 10 years of experience, he brings with him an unrivalled passion to make the future of offshore wind float.
We took a few moments to ask Benoit a few questions so we could get to know him a little better.
Benoît, what drew you to the offshore wind industry? 
My first degree was in aerospace engineering. It's a very interesting industry, but one driven by major companies and players. The offshore sector was a bit more dynamic in terms of having small and medium enterprises playing key roles in its development. That appealed to me more. Also, the green energy transition was a big source of interest for me. That and my love of the sea, were big drivers in my decision to study naval architecture.
Tell us a bit about your first experiences in floating wind design?
After I graduated from the University of Southampton, my first job was working for an offshore wind consultancy in Denmark. In the first year of my career, I supported the fast-growing German, Danish and British market. There was a lot of bottom-fixed offshore wind, but there was some floating wind on the horizon. It was a year after the commissioning of WindFloat 1 in Portugal and I was involved as a tender engineer in a successful bid for the numerical modelling for Hywind Scotland. That was that was my very first experience with floating wind, and I enjoyed the complexity of it and saw a kind of the beauty in it. So it was it – that was 10 years ago now.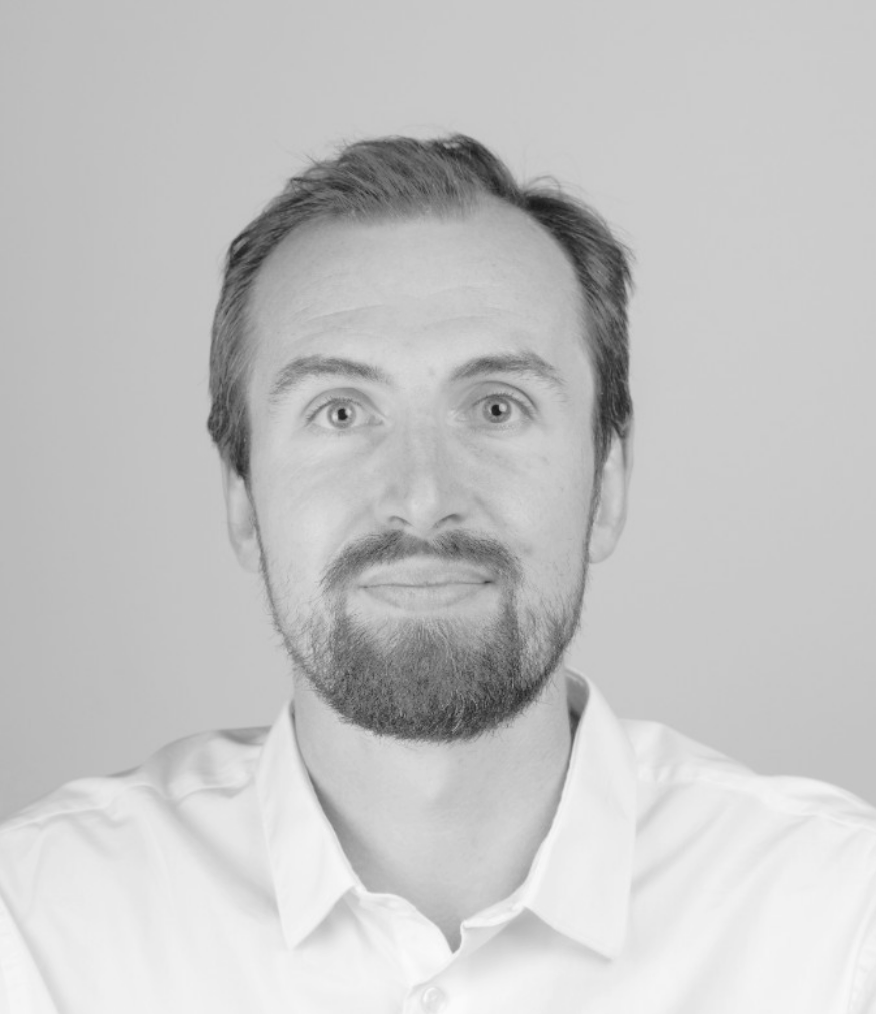 Benoît Brière, Lead Floating Engineer
What floating wind-related project have you most enjoyed to date?
The project that comes to mind is one that I managed from A to Z. It was a very challenging project involving the numerical modelling for a very innovative concept for floating wind. I saw the company that was developing its own breakthrough floater concept at a fair and initiated contact with them because their concept was exciting and very different to any existing technology.
The technical director told me he was struggling to find an off–the–shelf modelling software to advance its development. I said we could do it and managed a team over the six–month project and developed a numerical modelling tool built on existing open–source technologies. We trained the company to use the software and did continuous training afterwards. They went on to test a small–scale prototype of their technology and attracted interest from a major utility company in Europe, which was very exciting.
What technical challenge in floating would you like to tackle?
The design of the dynamic cable – the export cable that's used to export electricity – it has to move with the motion of the floater. That's an element that's quite different to bottom-fixed. I think that designing and modelling this would be a great technical challenge.
With any floater design you have to deal with some motion, and you absolutely have to avoid cable failure. That is pretty much the worst thing that can happen: you've got an operational infrastructure that's not feeding electricity into the grid.  The industry is working on it, but it's not easy at all. And once more, I think we have lessons to learn from bottom-fixed cable failure in the North Sea.
If you're interested in a career in floating foundation design, what particular skills should you be developing? What makes it different to bottom-fixed offshore wind?
I think the core skills remain structural engineering and naval architecture – for steel and concrete floater design, for mooring analysis, for dynamic cable analysis. But beyond these core skills, I would say that for a successful career in floating, you need to have the taste and the ability to handle complex projects.
Managing the interface between the foundation on the one hand and the turbine on the other is already a challenge in bottom-fixed, but it can be done with proven engineering methods. A floating wind system is a truly holistic one: every project subsystem, every project decision – the choice of location, the choice of the seabed, the anchor moorings, the turbine design – everything impacts on everything else. You need to be ready and able to handle the complexity of this very large and complex interface. Then if you add the volatility of costs, the complexity of logistics and the risks to the mix, these are very complex projects to develop, and this is what makes them so interesting as well.
Empire specialists can effectively and efficiently assist in the selection process of floating wind foundation concept types by utilising both qualitative and quantitative approaches. To find out more, please get in touch with the team at Empire Engineering.