By Karl Davis.
On Friday 31 July we ran the second in our series of Tech sessions under our Foundation Ex brand.
This time we turned our attention the humble Monopile and tackled the thorny question of just how deep can the Monopile go. I was joined by my colleague, Dr Alan Marson and a very special gues in Morten Tobias Lind from COWI.
Thank you to Morten for taking part and giving us some insight into his technical knowledge about what is and what could be with Foundation design extremes.
Not only was the session enjoyable to take part in but it was very well attended, with more than 130 live viewers for our chat. 
If you missed it, don't worry! We have the whole session here for you to view on demand. We are also looking to do more sessions soon. Follow Empire Engineering on LinkedIn to keep up to date with all our latest news.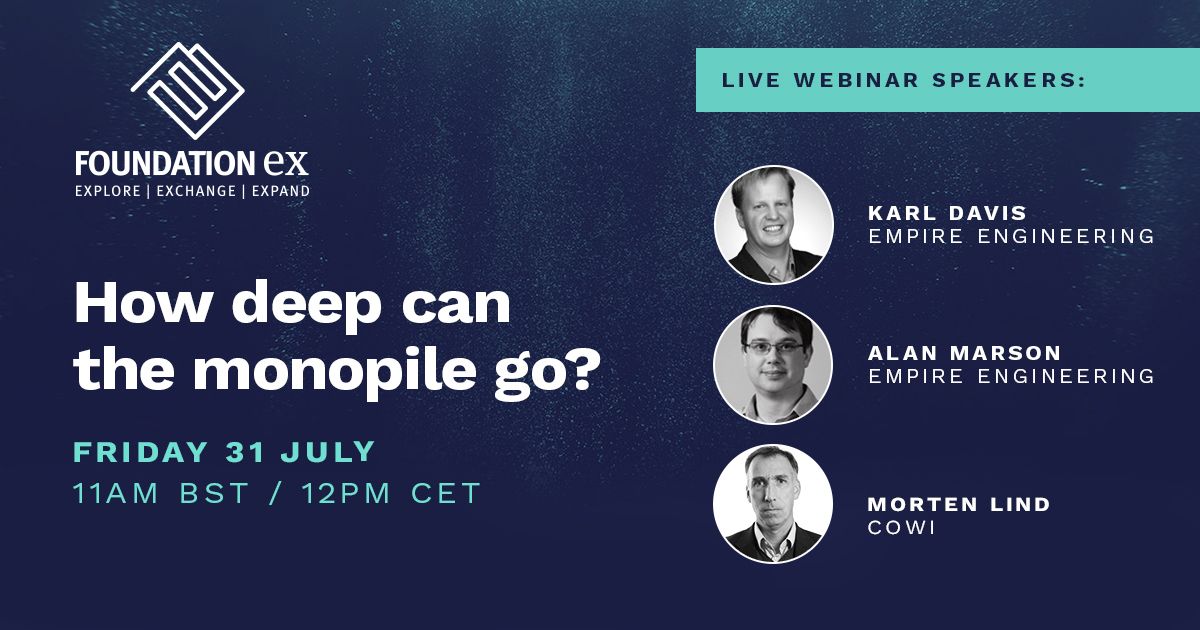 Talk with a specialist
We've been a part of some of the worlds most exciting and
complicated projects in offshore wind.
If you need more eyes, brains and hands, we're ready to help.