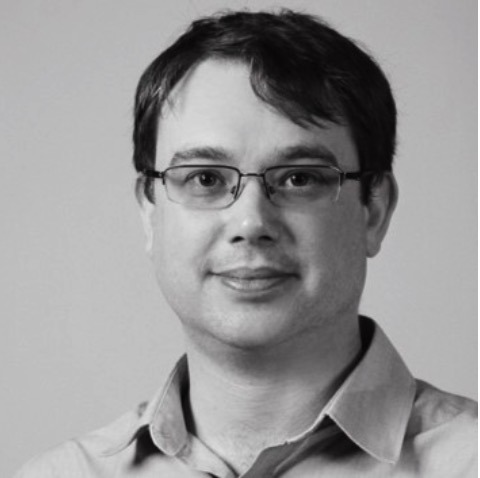 Dr Alan Marson is a Chartered Engineer, Chartered Physicist and Chartered Marine Engineer. It's safe to say he has a wealth of offshore structural engineering experience. 
About Alan Marson
Much of Alan's work has involved both non-linear finite element analyses, hand calculation assessments of jackets and other marine structures, including wind turbine foundation jackets.
Alan is a real technical specialist with a gift for communicating complex ideas in clear and simple terms. He has been working in offshore structural engineering in one form or another all of his career.
Education and early career
Alan studied Physics at The University of Edinburgh, graduating in 2000 with a BSc (Hons). Always a glutton for punishment, he then moved only 2 doors down the corridor, and studied for a PhD in Experimental Physics, specifically looking at the dispersion of surface oil films by breaking waves.
As an idealistic young man, he was keen to get into a career in offshore renewables, although at the time he was more interested in wave-power devices.
"As I was finishing up my PhD in summer of 2004, I was informed by my then wife that I ought to get a bit of a move on and a find a job because we were going to have an extra mouth to feed soon…"
Following a manic job hunt, Alan ended up working in Aberdeenshire, only 2 months before his first child was born! He was fortunate to work in a small company with not one, but two, industry experts in offshore oil and gas structural engineering. This meant his knowledge and experience grew exponentially in the early years of his career, and really kindled his love of finite element analyses, offshore concrete and fatigue calculations, among many other areas.
"The depth and breadth of those early years really shaped my career. I've always loved complicated mathematics and equations (a factor that has made me quite popular in most workplaces!) and therefore this was the ideal sector for me! Quite why I find concrete so fascinating surprises me too though."
Professional experience
Alan has worked for a several structural engineering firms, including time as Principal Engineer for Atkins in Aberdeen. He has worked on fascinating projects such as the Dong Siri repairs and Brent Field Decommissioning studies.
He has added to his qualifications by completing an MSc in Offshore Oil and Gas Structural Engineering run by Aberdeen University.
Not satisfied with just degrees, Alan also became a Chartered Engineer, Chartered Physicist and Chartered Marine Engineer.
"Having reached 43 letters after my name, I decided that was probably enough!"
In 2015 Alan moved away from both oil and gas and Aberdeen; to South West England. His professional focus shifted more to renewables – specifically assisting with structural assessments and mobilisations for cable-lay vessels.
"This was excellent experience to actually get on site and kick steel – to see my designs being fabricated and get a real feel for how this works in practice. And how little attention welders pay to the 3rd decimal place some junior designer has put on a weld thickness in his FEA…"
After a brief spell in Defence, assessing submarine structures for blast loading ("you haven't done a dynamic analysis until you've done it for 1000g…") he joined Empire Engineering in Bristol.
Empire Engineering
"Obviously this sounds a little biased, but it's definitely the pinnacle of my career so far! I love the work we do here, I get to use all my skills in an area that is really important for the future. Lots of numbers, lots of complexity and trips to New York and Tokyo in 2019! I get to engage in areas that have interested me since the start of my career, as well as satisfying the goals of that idealistic young father who first entered the workforce 15 years ago. I am also still a glutton for punishment when it comes to lovely complicated equations!"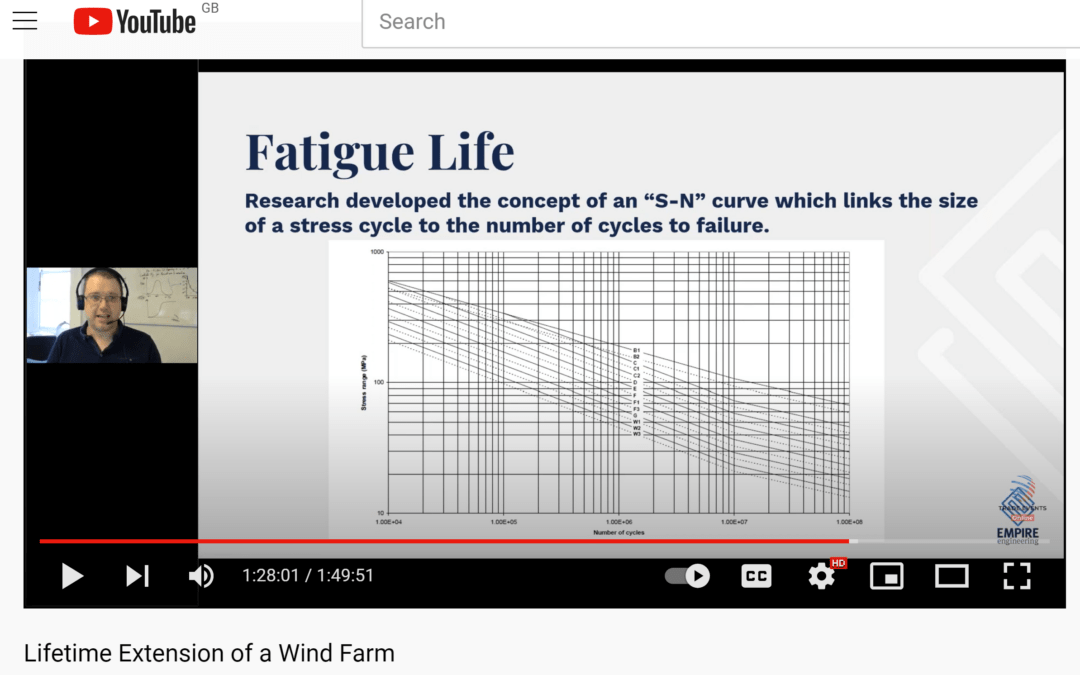 A few days ago Empire's very own Dr Alan Marson took part in a Scottish Development International online event all about the topic of Lifetime Extension of a Wind Farm. Alan discussed some of the fundamentals when it comes to fatigue analysis, life extension and...