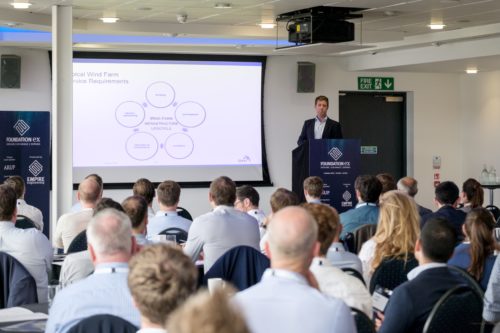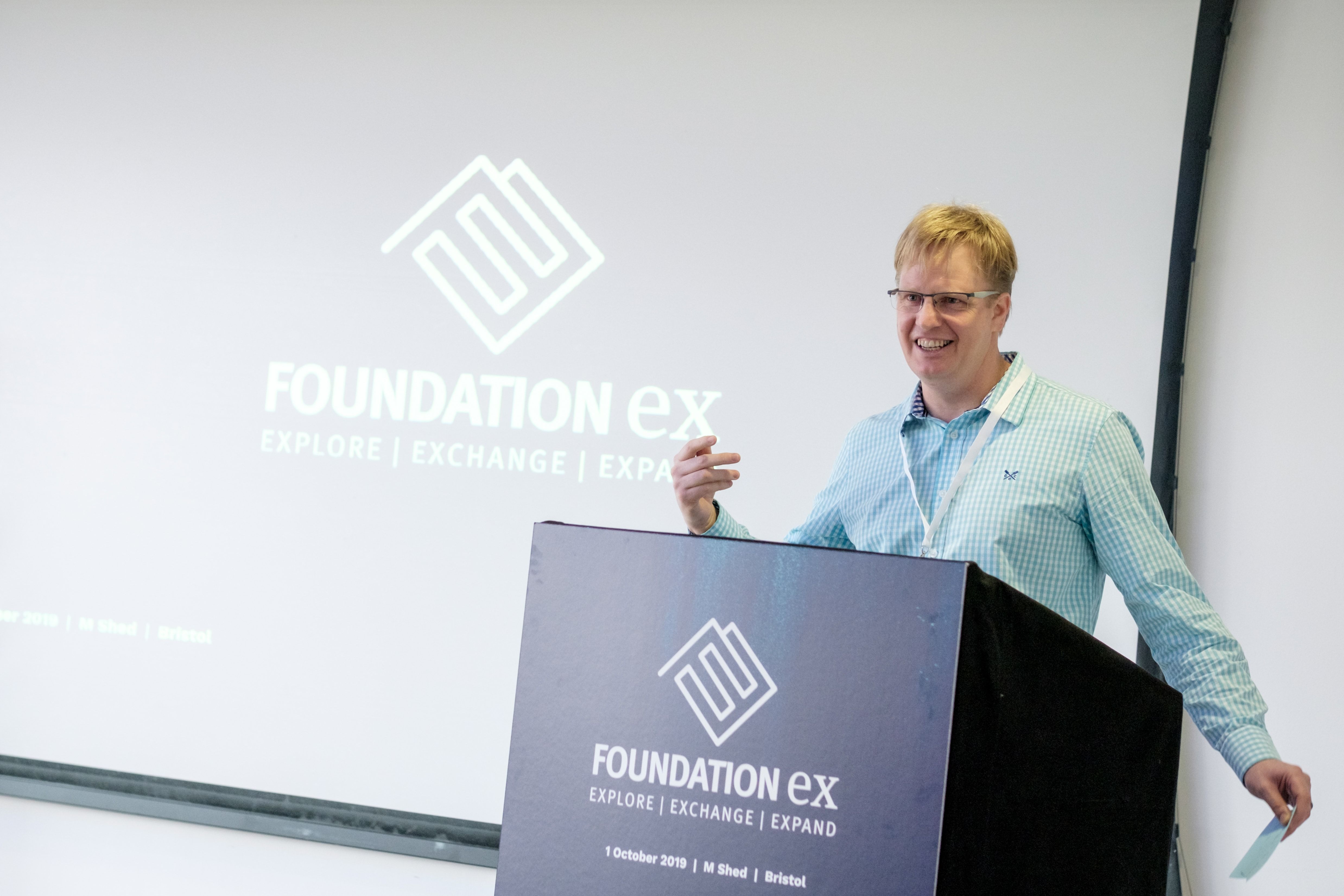 A Technical Offshore Wind Engineering Conference
Foundation Ex was the very first offshore wind engineering conference in Bristol. It was founded after attending countless events marketed to our sector where I always felt that something was missing – I never felt inspired to come back with the ideas and inspiration that would make a tangible difference to my projects.
I wanted to solve this problem. There was a space to explore the depths of technical content that really pushes the boundaries of what today's offshore windfarm can achieve, and to give detailed analysis to the unique challenges we face as a community. All of this delivered in a safe place, open for honest discussion and collaboration, to a delegation who specialises in our field.
Foundation Ex 2019
Foundation Ex premiered in 2019. We opened the night before to welcome people, expecting to see a mere handful of delegates. Instead we were confronted with a room full to bursting with many of the 130 attendees, all there to meet, share ideas and get to know one another over a beer or three. We were also featured in Renews.
The day itself was fully booked, and the conference room was packed. We watched as our speakers took to the stage, each of them rising to the challenge to give a deliberately succinct session. They delivered concise messages laced with expertise, taking us on a journey across the lifespan of an offshore windfarm.  
Our breakout sessions gave breathing space, and an opportunity for attendees to delve deeper into technical discussions. Delegates had the choice to attend tailored parallel sessions – from modular suction bucket foundations, to detailed MP optimisation and damping analysis, to foundation structure design to name a few.
The event was sold out. We had a highly specialised delegation attend from across the globe. 97% of attendees said they would attend again. All of this was evidence that we were doing something right. It demanded for the event to be held again.

Foundation Ex 2020
Our principles state that this year's offshore wind engineering conference will remain intrinsically technical. 2020 will deliver a bold programme focused on the theme of 'Scale, Optimise, Deliver' in the context of the offshore wind industry. This is all with the intention to support the development of our industry and hasten a quick and smooth transition to renewable energy. 
Foundation Ex is, and always will be, a conference for technical teams by a technical team. It's essence – the technical content, the innovating discussion, the stimulating debate – is all there to inspire knowledge exchange and sharing of war stories. It was founded to give a platform to share these stories and it will continue to explore the innovations that will impact our projects in the years to come. To keep up to date with all the latest news on the event please follow us here. 
We already have our first sponsors, speakers and media partners confirmed.  
Foundation Ex 2020 will take place in central Bristol on Tuesday 13th October, I hope to see you there. Tickets will go on sale later in April, for now you can pre-register your interest so you don't miss out.
If you would like to get in touch regarding the event or about sponsorship and speaking opportunities please contact me. 
Kind Regards, 
Karl Davis.