By Karl Davis
Today is the launch of The Empire Engineering Guide to Offshore Wind Foundations.
This 40-page Guide has been written by the team at Empire Engineering and features specialist collaborators from across our industry. We look at the where, what, how and why of wind farm foundations. 
This is our complete guide for designers and engineers embarking on offshore wind development. We look at the types of development now possible and the key considerations that need to be taken into account. We put a spotlight on industry innovation and the drive for expansion into new regions. You will find professional anecdotes, surveys and unique industry insight.
 The accompanying industry press release contains further information about why we undertook this project.
We hope it will be helpful to those new to the technical challenges of offshore wind foundation design, as well as providing insight for those familiar with it. This Guide would not have been possible without the generosity of others in our industry who share our dedication to renewable energy and offshore wind.
I am grateful to all who have been involved in making this a reality.
To those of you, thank you.
Karl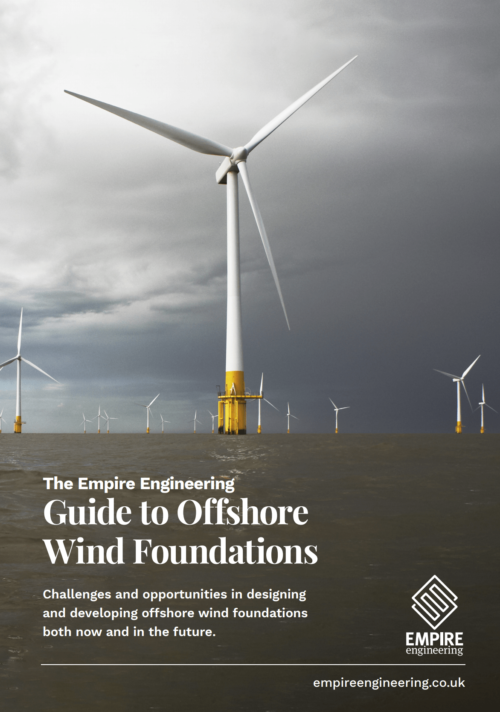 The Empire Engineering Guide to Offshore Wind Foundations
In this guide, we've assembled insights from the Empire Engineering team in conjunction with experts from around the industry. Get your copy now.