 Foundation Ex is different.
Properly technical. Radically innovative.
A big thank you from all at the Empire Engineering team to our sponsors, speakers and  everyone who took part at the inaugural Foundation Ex in Bristol 2019.
Foundation Ex will bring together experts from across the world in a series of dynamic keynote talks and workshops, sharing knowledge on cutting edge technical innovation in offshore wind turbine foundations.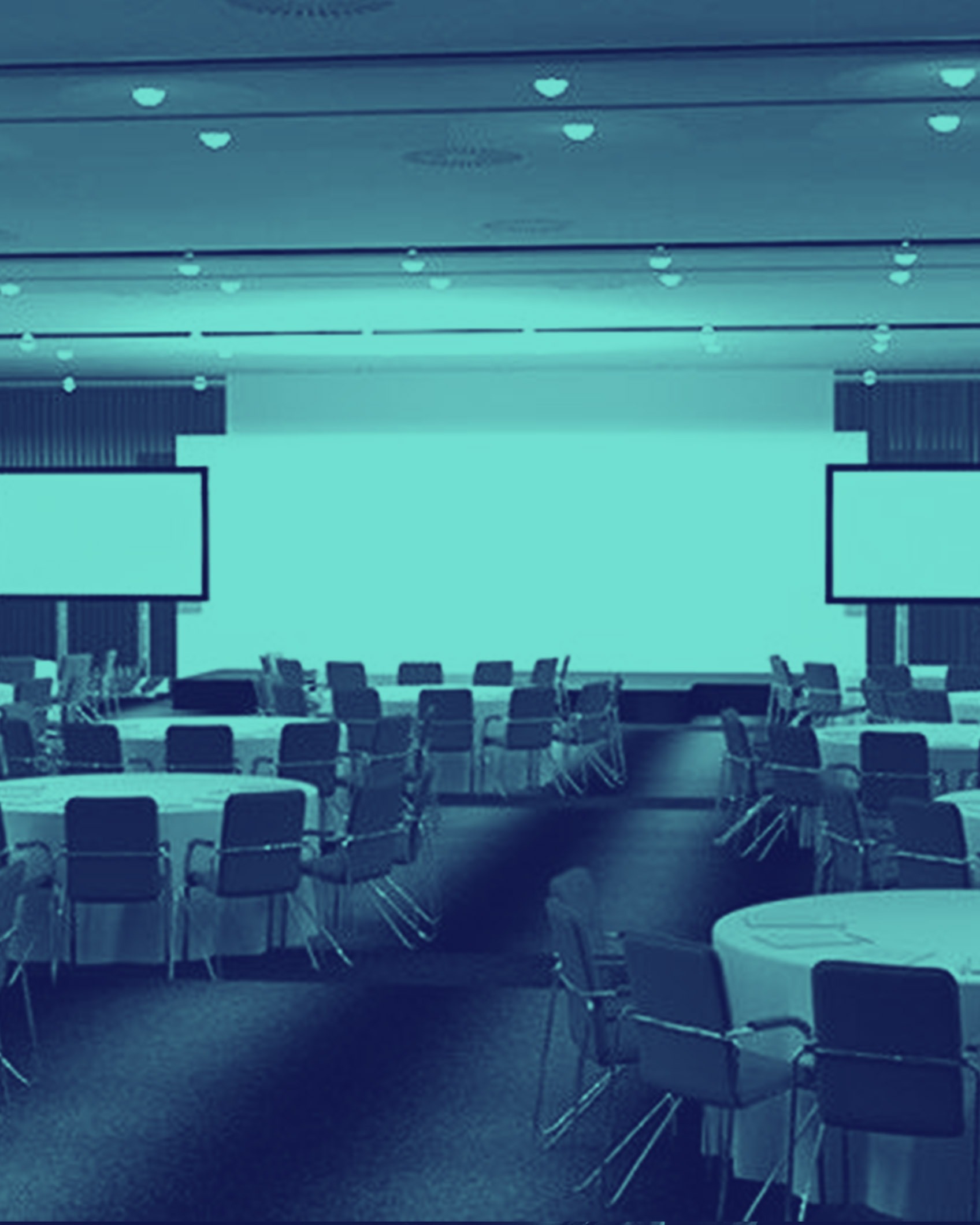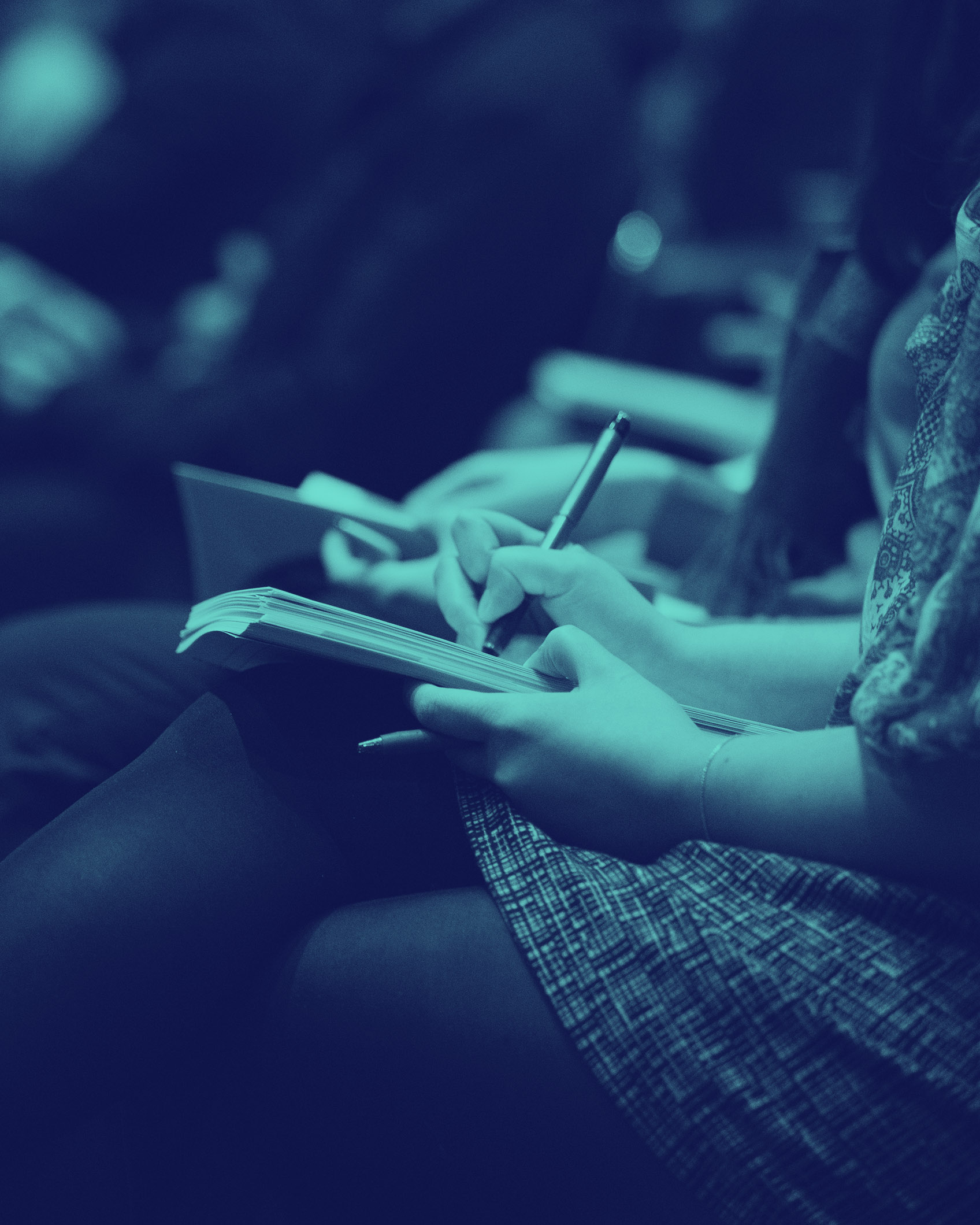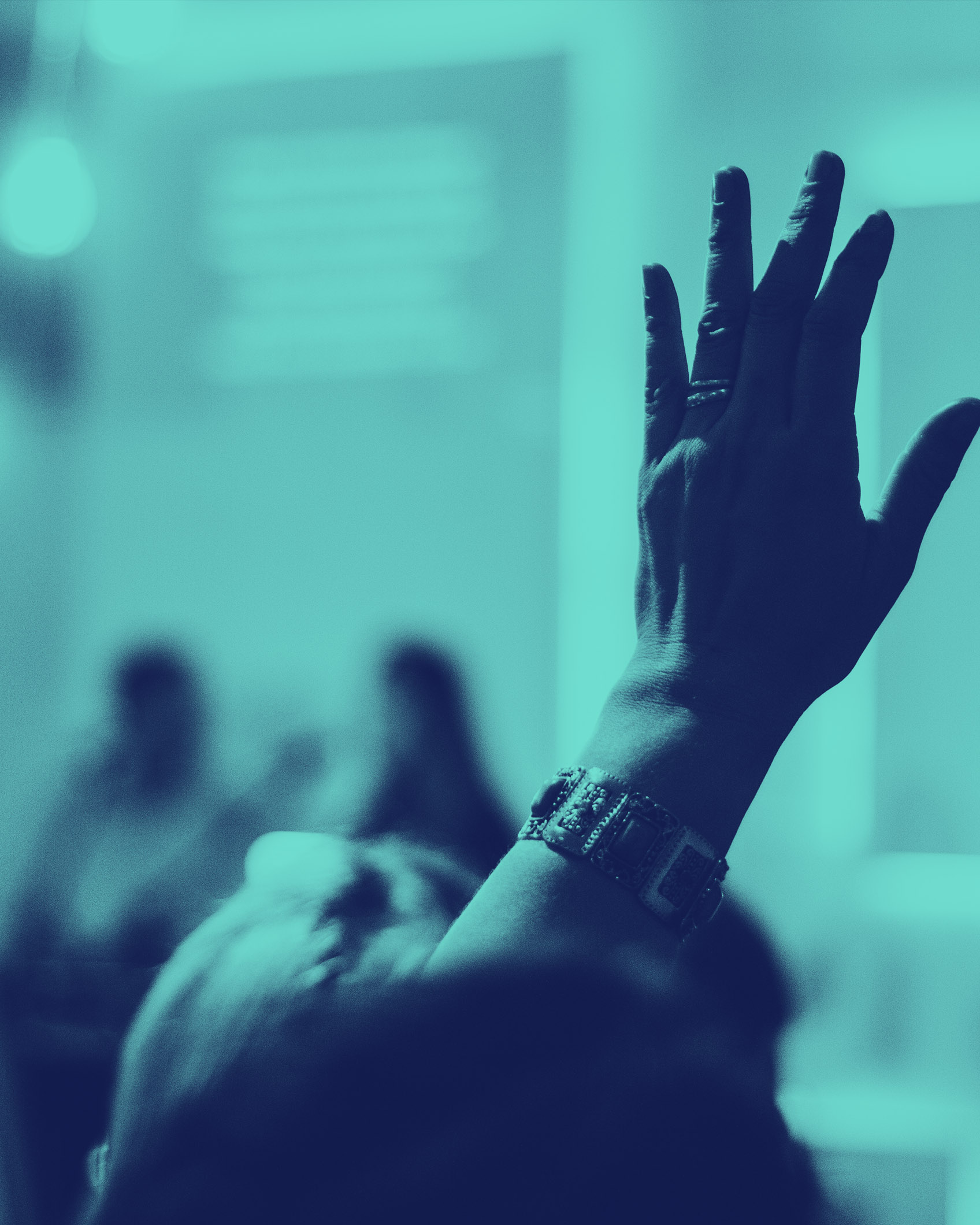 A day sharing knowledge and celebrating success in the offshore wind industry
Taking place on 1st October 2019 at the M Shed on Bristol's historic harbourside, Foundation Ex will follow the life-cycle of an offshore windfarm foundations project and deliver a high level of technical content from this niche specialism.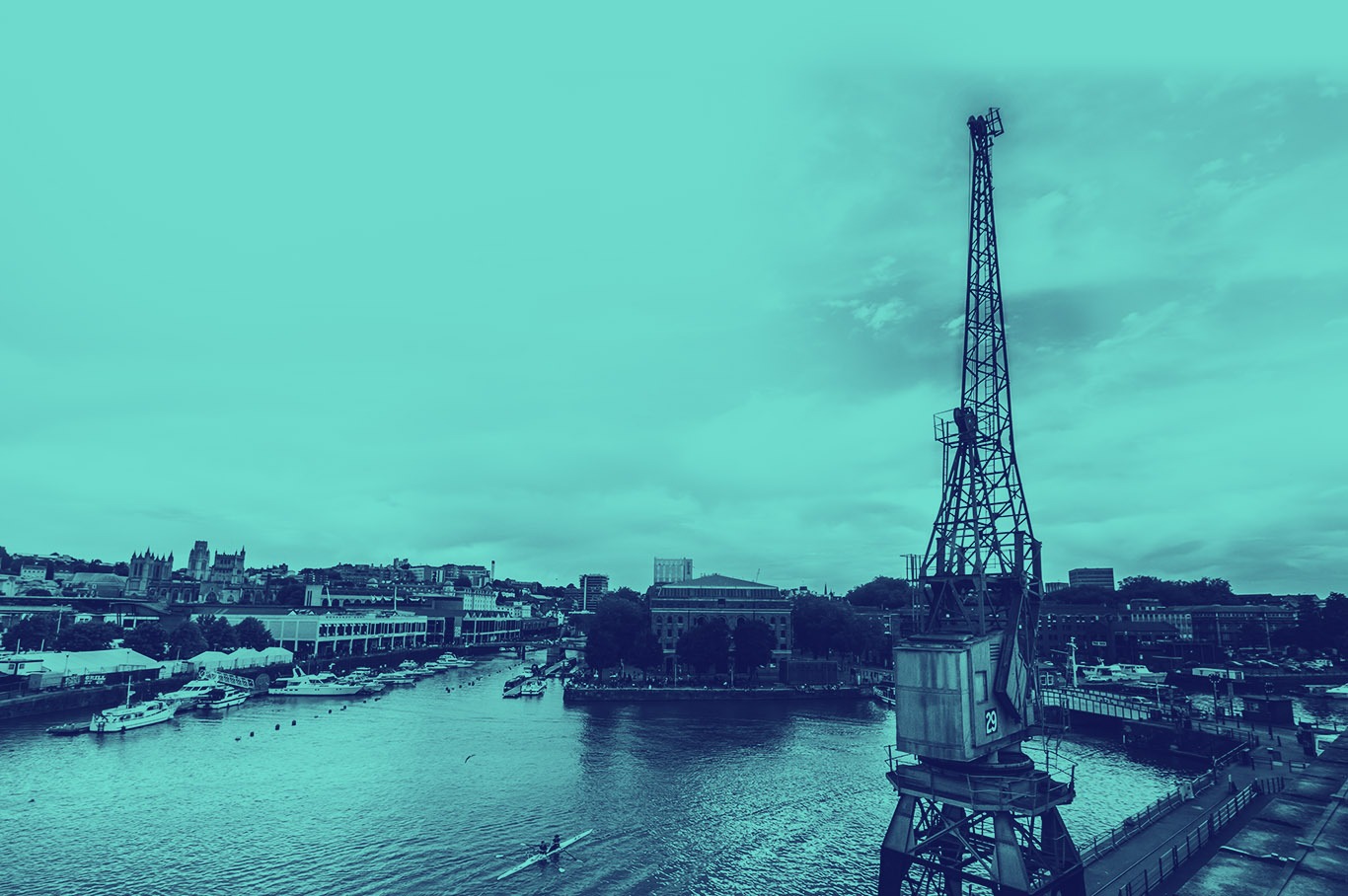 This agenda is indicative and will continue to evolve.
Many of our delegates and presenters will arrive on Monday 30th September, so join us for a sponsored drinks, dinner and networking event at Mud Dock in central Bristol from 6:00pm that evening. There will also be an informal meetup on Tuesday 1st October after the conference for those still in the city.
ARRIVALS
Registration and Coffee
9:00am – 9:30am
INTRO
Welcome
9:30am – 9:45am
TALK
Site Investigation
9:45am – 10:45am
TALK
Concept and FEED Design
10:45am – 11:00am 
BREAK
Coffee and Cake
11:00am – 11:20am
MORNING BREAKOUT SESSION 
3 Specialist Parallel Sessions
11:20am – 12:00pm
TALK
Detailed Design
12:00pm – 1:00pm
BREAK
Lunch
1:00pm – 2:00pm
TALK
Certification
2:00pm – 2:15pm
TALK
Fabrication
2:15pm – 2:30pm
TALK
Transport and Installation
2:30pm – 3:15pm
BREAK
Coffee and Cake
3:15pm – 3:35pm
AFTERNOON BREAKOUT SESSION 
3 Specialist Parallel Sessions
3:35pm – 4:15pm
TALK
Wind Turbine OEMs
4:30pm – 5:00pm
OUTRO
Closing Remarks
5:00pm – 5:15pm
OUTRO
Networking
6:00pm – late
A journey through the life cycle of offshore wind
Foundation Ex will follow each phase of a windfarm project, from initial site investigation, through concept and detailed design, fabrication, installation all the way to operations and maintenance.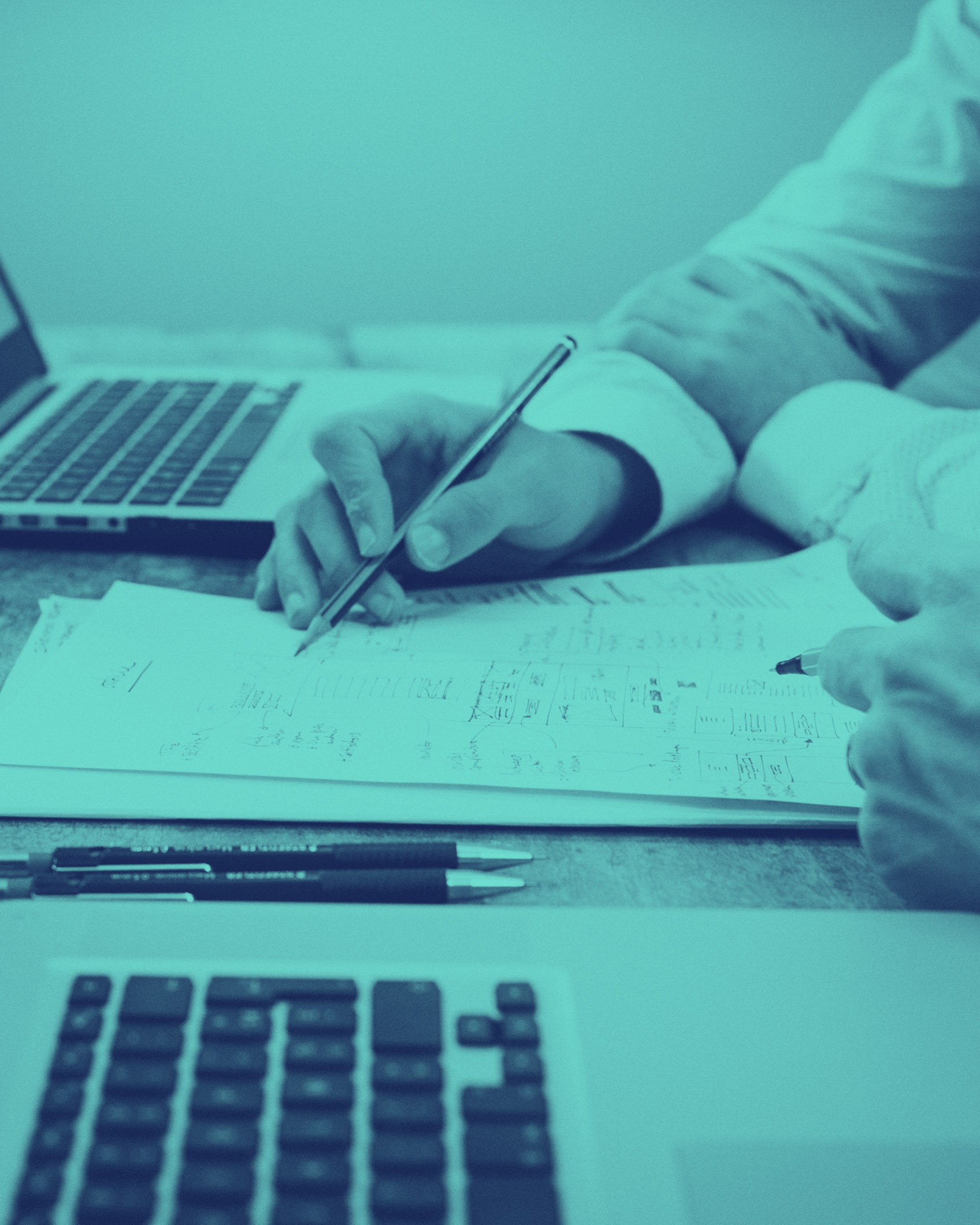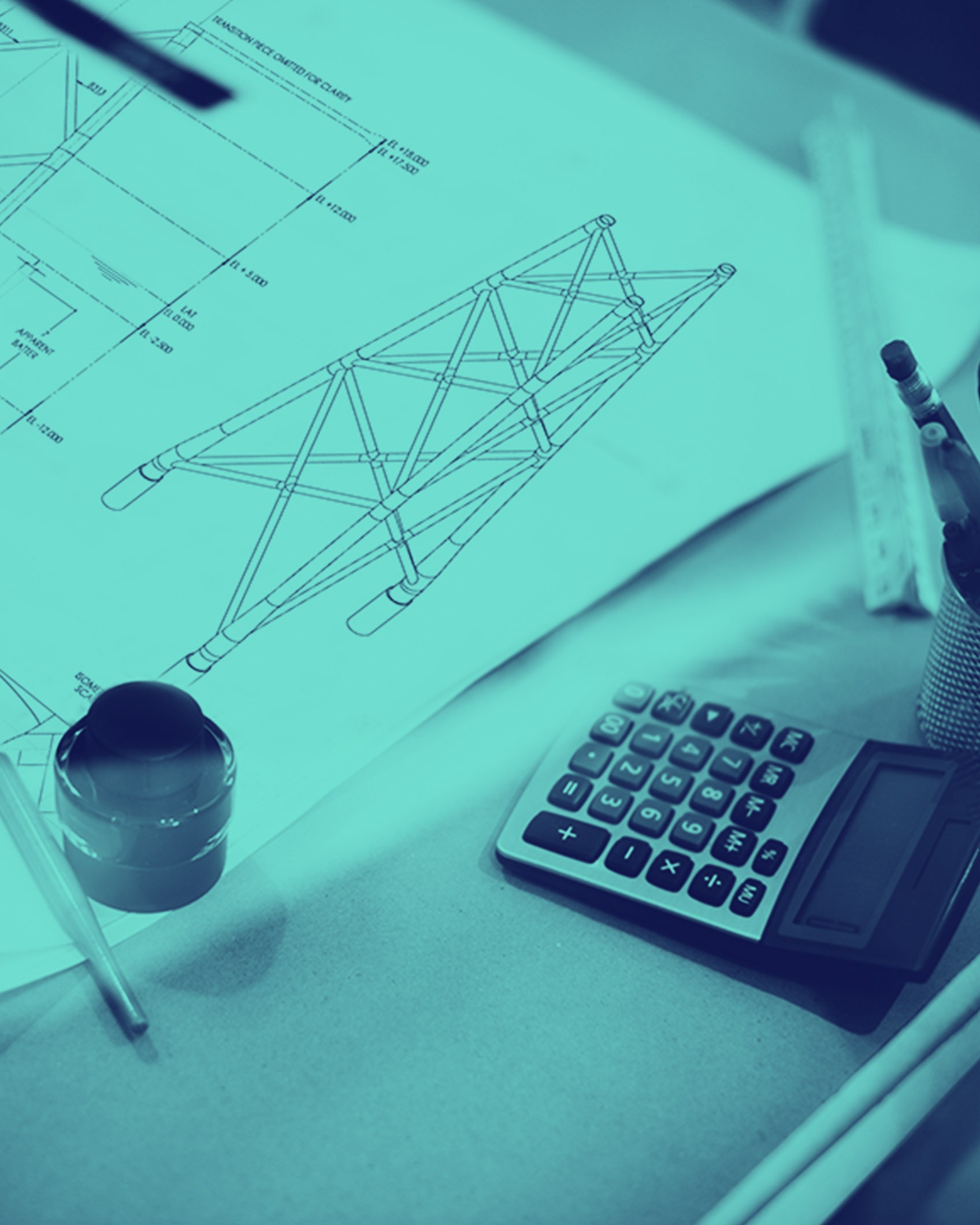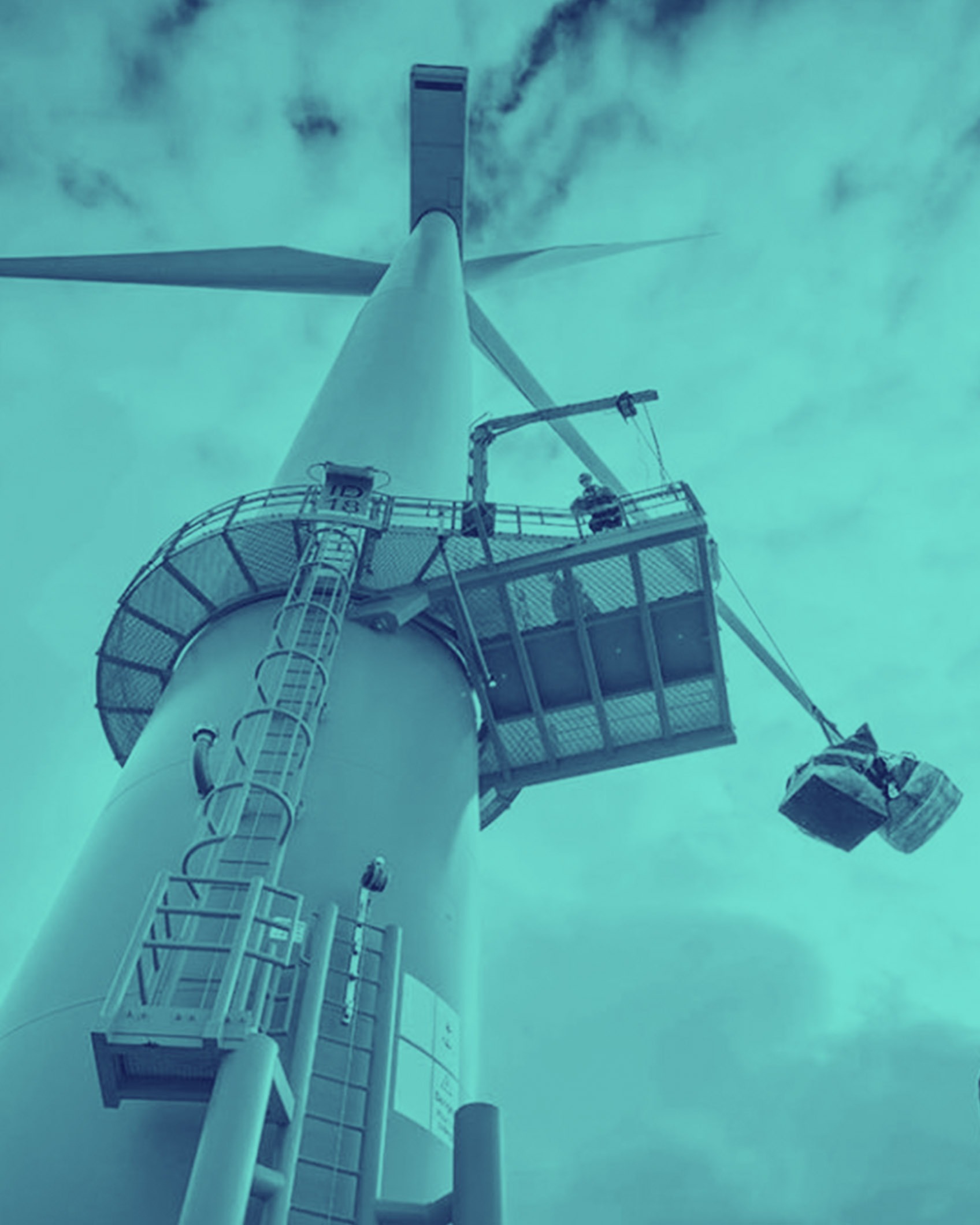 We will share progressive innovation and specialist knowledge from leaders in the industry, moving through each major stage of the project. We'll promote discussion and debate around the upcoming challenges in the industry with the view to enabling collaborative problem solving.
The environment on the day
Networking and collaboration
Foundation Ex will harness cross-disciplinary understanding, networking and collaboration in an energetic environment to promote the sharing of new ideas, all with the aim to facilitate the smooth transition to renewable energy.
With this in mind we're planning a sponsored drinks/food/networking event on the evening prior, follow by informal drinks on the evening of the conference.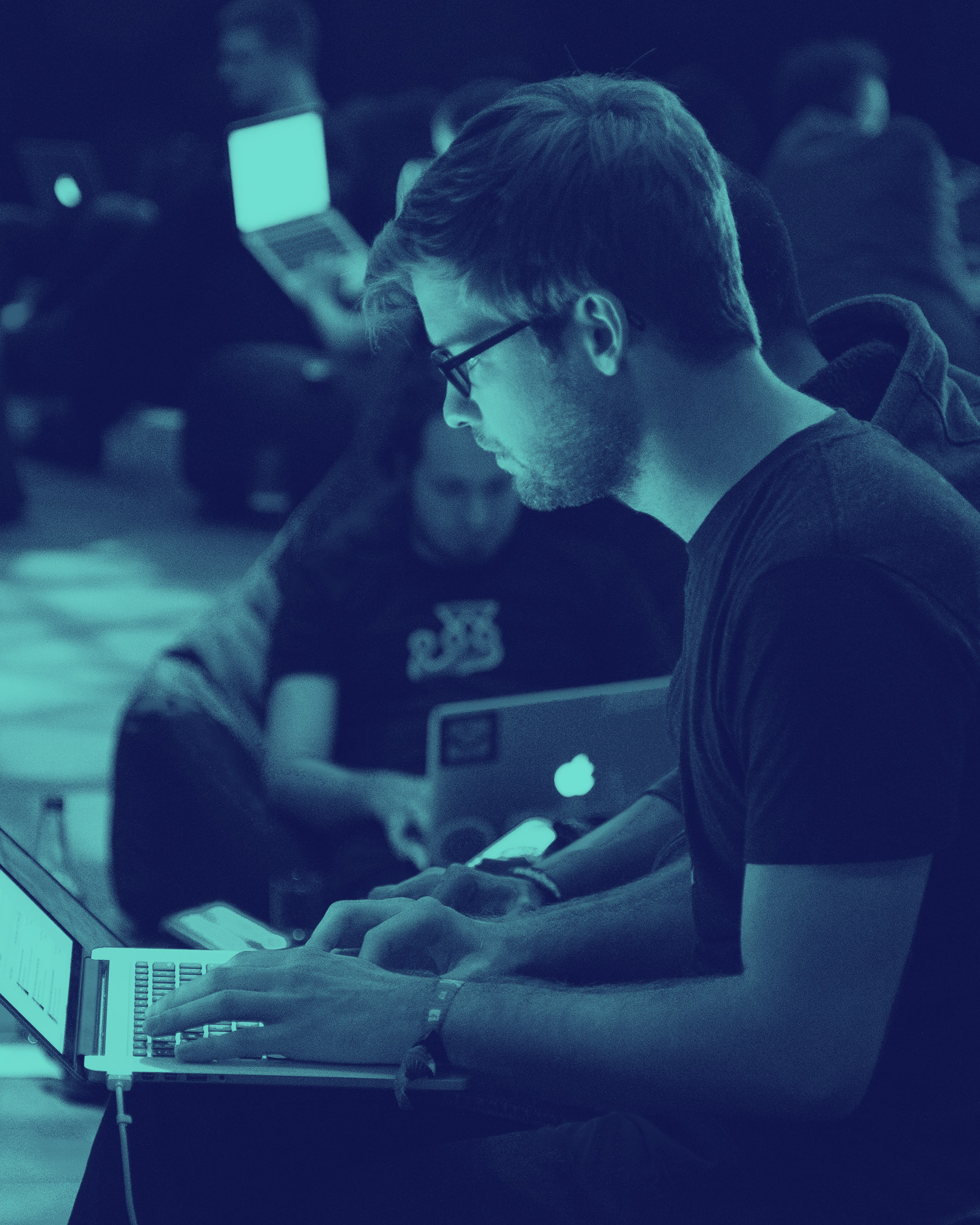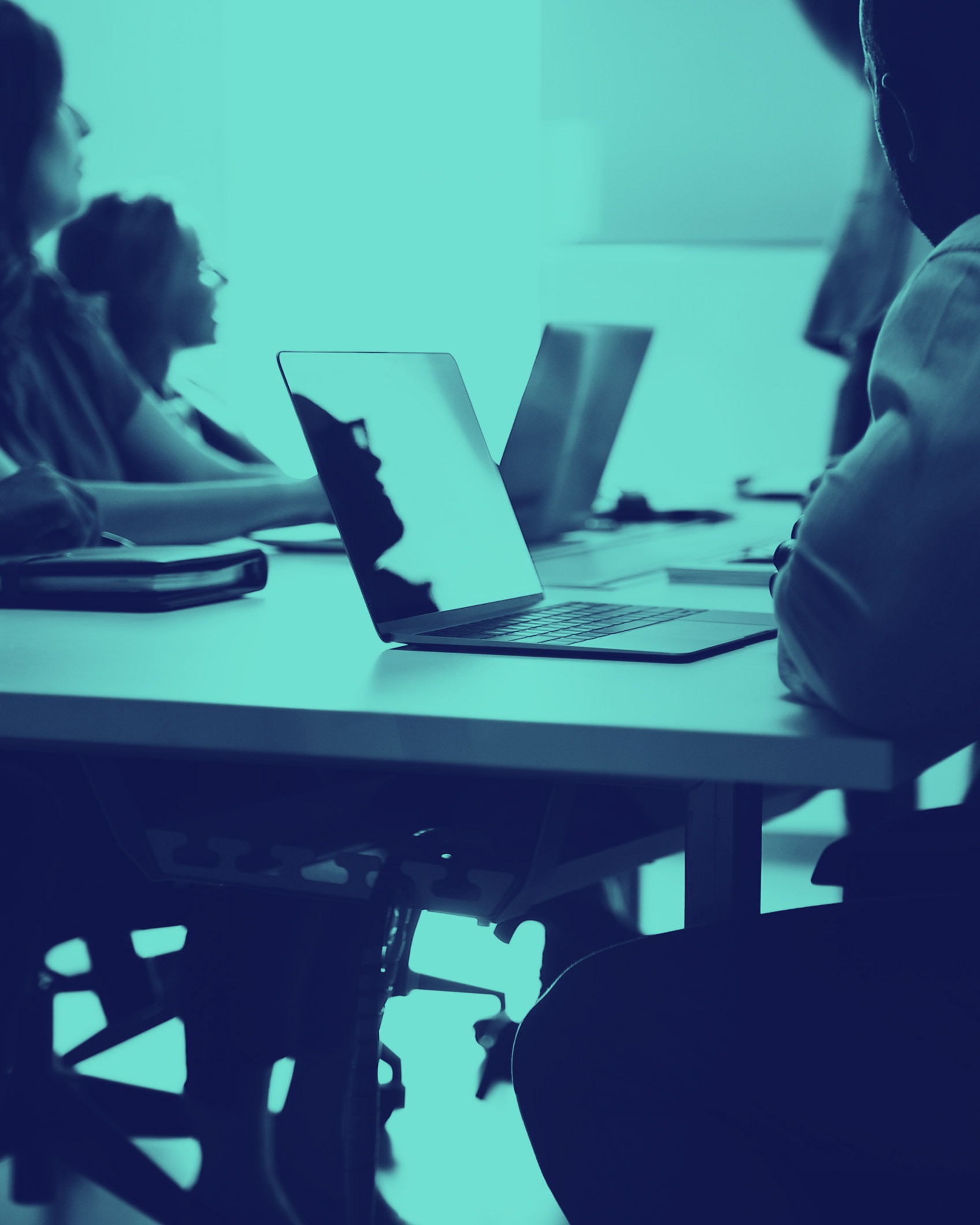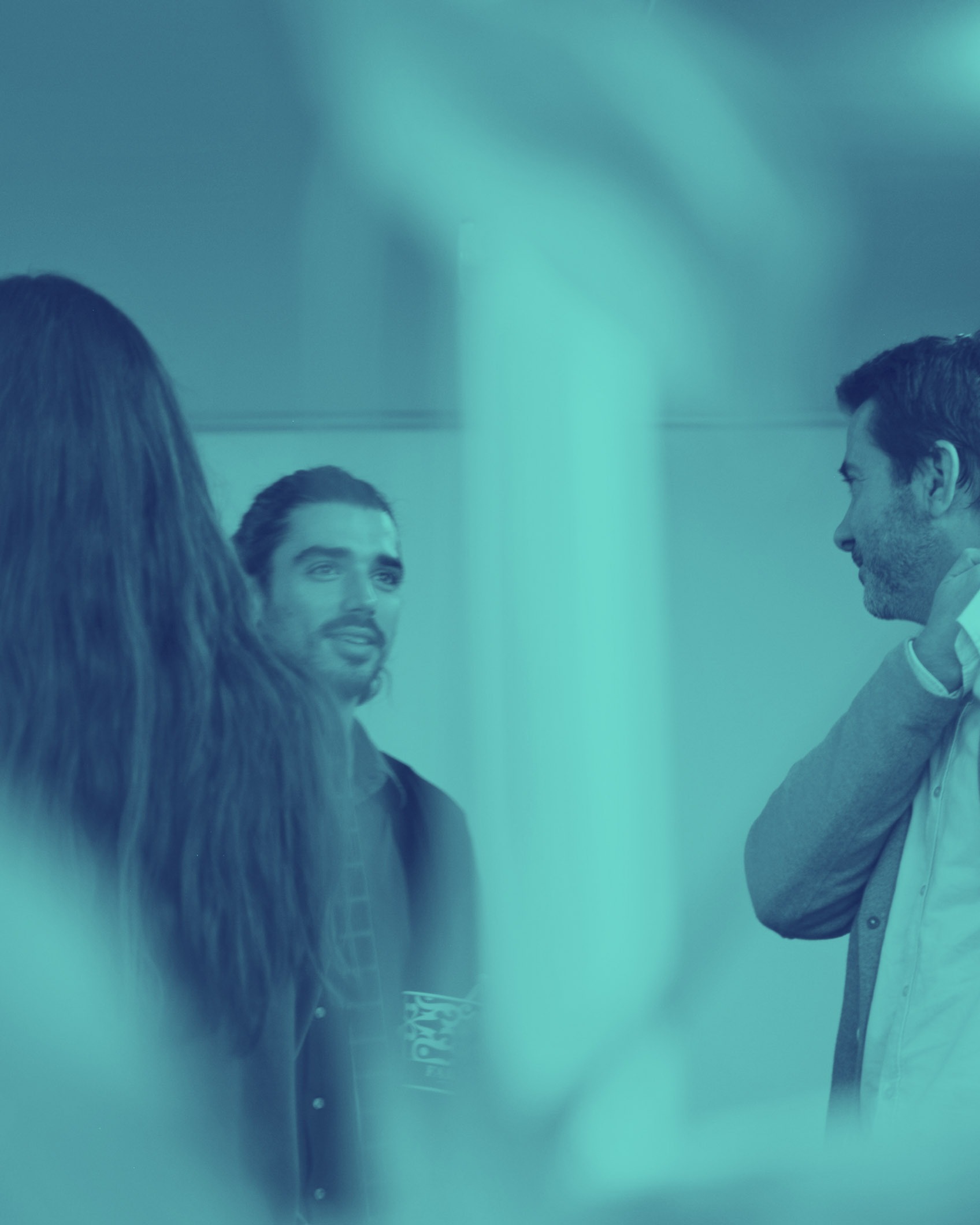 M Shed, Princes Wharf, Wapping Rd, Bristol BS1 4RN, UK
The M Shed, a former 1950s transit shed, is situated on Bristol's harbourside in the centre of the city. It is the history museum that tells the story of Bristol with its rich engineering past. Bristol Temple Meads train station is only a short walk away, and there is easy access to Bristol airport.
Access
There is a wide variety of access available for M Shed. These include:
Level access to all entrances and floors.
Five designated accessible parking spaces at The Grove Car Park and accessible car parking at Wapping Wharf Car Park.
A road at the rear of M Shed for drop off and pick up (Museum Street).
A reception desk with a section at wheelchair-user height and induction loop.
Two adult-sized wheelchairs for loan.
Three wheelchair accessible lifts with spoken announcements and tactile buttons (two are fire evacuation lifts).
Accessible toilets on all floors (some with right hand and some with left hand transfer).
Accommodation
Bristol has a wide range of hotels available, with many in close walking distance of the M Shed and with good connections to Bristol Temple Meads, Bristol airport, and the centre.
Our recommended hotels include:
Address
The conference is taking place in the Event Suite on the second floor of M Shed, a museum all about Bristol set on the harbourside in the heart of the city.
The venue address is:
M Shed, Princes Wharf, Wapping Rd, Bristol, BS1 4RN
0117 927 3086
https://www.bristolmuseums.org.uk/m-shed
Getting to the venue
M Shed is located on Bristol's historic harbourside.
5-10 minute walk from Bristol city centre
20 minute walk from Bristol Temple Meads train station
25 minute drive from Bristol airport
2 hour drive from London Heathrow airport
Travelling to Bristol by train?
Foundation Ex is pleased to offer heavily discounted rail fares for delegates travelling with Great Western Railway to Bristol Temple Meads.
Standard return travel between Bristol Temple Meads and London Paddington is now available at a reduced rate of £44 on any service, including peak trains, whilst First Class return travel between the two destinations is £89. 
Please click here for full details.
Bristol airport
Bristol airport is a 20 to 30 minute drive away. Taxis are available from the taxi office which is conveniently located outside the terminal building at arrivals. Alternatively, you can pre-book taxis and recive a 10% discount by quoting Foundation Ex.
Bristol Flyer is an express bus service that connects Bristol airport with central Bristol. The service runs 24 hours daily, up to every 10 minutes. You can find further timetable schedule on their website. You can buy a ticket onboard or pre-book on Bristol Flyer's website.
Cancellation policy
These terms and conditions apply to purchasing tickets to attend the Foundation Ex Conference 2019 organised by Empire Engineering Ltd, registered at Ground Floor 151 Whiteladies Road, Clifton, Bristol, England, BS8 2RD. By purchasing a ticket you are agreeing to accept these terms and conditions.
If you do not agree to accept the terms and conditions set out below, you should not purchase a ticket.
If you have any queries relating to our terms and conditions, please contact us on foundationex@empireengineering.co.uk before making a booking.
Cancellation of event
In the unlikely event that Empire Engineering have to cancel the event, we will refund any pre-paid ticket costs. Empire Engineering shall not be liable for reimbursing the cost of travel or accommodation arrangements made by individual delegates.
Cancellation of attendance at an event
If you are unable to attend an event and need to cancel a booking, let us know in advance and in writing by email to foundationex@empireengineering.co.uk.
Where a ticket cost has been charged, you will be reimbursed as follows:
For cancellations up until midnight[1] up to six weeks prior to the event a 90% refund will be given.
For registrations cancelled after midnight after six weeks prior to the event, or for failure to attend the conference, no refund will be given.
Conditions of attendance
You must comply with instructions and directions given by staff, stewards and agents of the venue and Empire Engineering and any applicable policies and procedures of which you are notified.
We reserve the right to refuse access to, or remove any delegate from the event who, in our reasonable opinion has, or is likely to affect the enjoyment of the other delegates, in our reasonable opinion is acting under the influence of alcohol or drugs, or who uses threatening, abusive or insulting words or behaviour or who behaves in a manner which may cause a breach of the peace.
Recording disclaimer
During the event we may do one or all of the following:
Take general photographs
Record all audio output from the event
Video record the event proceedings
Live stream selected event proceedings
Any subsequent photographs or recordings may be used in future Empire Engineering publicity materials only. All video and audio recordings and photographs will remain the property of Empire Engineering. By submitting this registration form, you are agreeing to the photographing and/or recording and/or filming of the proceedings, as described above, being made for future dissemination by Empire Engineering and third parties within whom it works in partnership.
If you wish NOT to be photographed or video recorded, please let the organisers know on arrival.
Limitation of liability
Personal arrangements including travel, accommodation or hospitality relating to any Empire Engineering event which have been arranged by you are at your own risk.
Neither Empire Engineering nor the venue will be responsible for any loss, theft or damage to your personal belongings, other than caused as a result of our negligence or that of the venue or other breach of statutory duty by us or the venue. Any such liability that arises shall be limited to a sum equal to the cost of the ticket purchase paid.
You will be responsible for paying for any damage which you cause to property at the venue including the cost of additional cleaning where charged by the venue.
Nothing in these terms and conditions will operate to limit or exclude liability of each party for death or personal injury arising out of its negligence, or for its fraud nor any other liability which cannot be excluded or limited under applicable law.
Subject to the paragraph above, in no circumstances will either party be liable to the other party for any loss of business, revenue, profits, anticipated savings or goodwill (whether direct or indirect) or for any indirect, special or consequential loss, arising out of or in connection with these terms and conditions and the event.
Health and safety
You must comply with all relevant legislation relating to health and safety and with any safety announcements and Venue regulations of which you are made aware whilst attending any Empire Engineering event.
Force majeure
For the purposes of these terms and conditions, "force majeure" means any cause beyond our reasonable control including, but not limited to, war, acts of terrorism, governmental requirements, acts of local or central government or other competent authorities, acts of God and industrial disputes.
We will not be liable to you for failure to perform any obligation under these terms and conditions or in relation to your booking to the extent that the failure is caused by force majeure.
Footnotes
[1] All times given as GMT
Here you can find our terms and conditions.
Car parking
The nearest parking is behind M Shed at Wapping Wharf car park (BS1 4RH). Alternative car parking can be found at The Grove (BS1 4RB). There are five disable spaces at The Grove with four accessible spaces in Wapping Wharf car park.
You can find more car parks on the TravelWest website.
Catering and refreshments
Lunch and snacks will be provided. Freshly brewed coffee, tea and infusions will be available throughout the day. Please confirm when booking if you have any dietary requirements.
We're expecting many of our delegates and presenters to arrive on the Monday evening and depart on the Wednesday morning, so we're planning an informal meetup on Monday evening at a local bar, and on the Tuesday evening there will be a sponsored drinks/food/networking event. Details will be shared closer to the conference.
Code of conduct
Our conference is dedicated to providing a harassment-free conference experience for everyone, regardless of gender, gender identity and expression, age, sexual orientation, disability, physical appearance, body size, race, ethnicity, religion (or lack thereof), or technology choices. We do not tolerate harassment of conference participants in any form. Sexual language and imagery is not appropriate for any conference venue, including talks, workshops, parties and online media. Conference participants violating these rules may be expelled from the conference without a refund at the discretion of the conference organisers.
Harassment includes offensive verbal comments related to gender, gender identity and expression, age, sexual orientation, disability, physical appearance, body size, race, ethnicity, religion, technology choices, sexual images in public spaces, deliberate intimidation, stalking, following, harassing photography or recording, sustained disruption of talks or other events, inappropriate physical contact, and unwelcome sexual attention.
Participants asked to stop any harassing behavior are expected to comply immediately.
If a participant engages in harassing behavior, the conference organisers may take any action they deem appropriate, including warning the offender or expulsion from the conference with no refund.
If you are being harassed, notice that someone else is being harassed, or have any other concerns, please contact a member of conference staff immediately. Conference staff can be identified as they'll be wearing branded clothing and/or badges.
We expect participants to follow these rules at conference and conference-related social events.
Cloakroom
A cloakroom will be provided on the day, but this may not be manned at all times. We take no responsibility for lost, stolen or damaged goods.
Catering
Refreshments and lunch will be served throughout the day. If you have any dietary requirements please let us know when you register.
Smoking
Smoking is not permitted anywhere within the venue, including on the balcony. Please leave the building and move to the harbourside if you want to smoke.
Wi-Fi
Wi-fi is available throughout the venue.
Wi-Fi Network: Bguest
Username: guest
Password: bristol